At the onset of the COVID-19 pandemic, in-person gatherings came to a halt, and with them, many nonprofits put a pause on their fundraising efforts. However, through these challenges, innovative groups learned how to leverage virtual and online fundraising efforts to continue to support their causes. The result: a new era of nonprofit fundraising that is sure to stick around, long after the pandemic has faded away.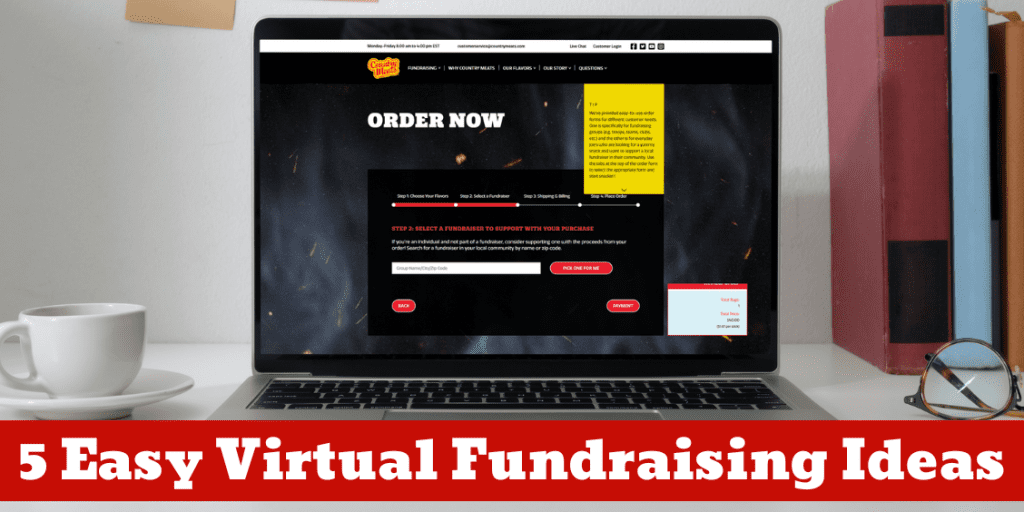 Why Choose Virtual Fundraisers?
Even in communities where COVID is no longer a concern, many nonprofits have found the value in taking their fundraising activities online. That's because online fundraisers have a number of advantages over traditional fundraising activities, including:

Reach a wider audience of supporters. In the past, fundraising was largely limited by geography, with only friends, family, classmates and colleagues who live nearby being able to participate in events, purchase products, or otherwise support a worthy cause. With the advent of online fundraising, however, groups can appeal to potential supporters near and far, allowing them to appeal to a wider audience and reach fundraising goals much more quickly.

Increase safety. Whether you're selling cookies or requesting donations, there is always some risk involved with in-person fundraising—especially if the majority of your group members are children. By moving your fundraiser online, you eliminate a great deal of risk and help ensure the safety of your team while still generating funds to support your cause.

Expand opportunities. In-person fundraisers require a great deal of planning and resources, so most groups can only pursue a single activity at any given time. However, many virtual fundraising options are significantly less resource-intensive, so groups can use multiple channels, fundraise more frequently, or even run an online fundraiser in addition to traditional in-person activities to help reach goals more quickly.
Virtual Fundraising Ideas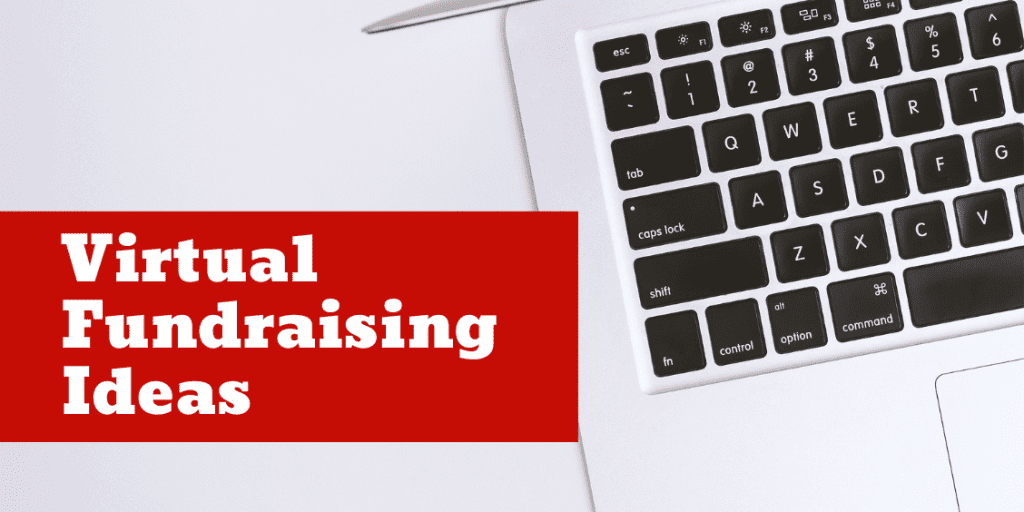 With so many online fundraising options available, it can be overwhelming to determine which channels are best for your nonprofit. We've gathered a few of our favorite virtual fundraising ideas here, with tips for proper execution, to help make the process easy for you and your group.
Host a Virtual Run/Walk/Ride Challenge. Based on the traditional 5k fundraiser, this is an easy way to avoid the crowds (and skip the challenges and costs that go along with organizing logistics for a large group). Have participants pay a small fee to sign up and commit to running, walking, or riding the designated distance, either during a certain time period or on a select date. Participants can also share the cause with their friends and family, who can help support them by sending additional donations. Offer prizes for the fastest participants in various age groups, for the participants with the most funds raised, and more. While you could self-manage this online fundraiser, there are a number of digital platforms available that make handling the logistics and receiving donations relatively simple.

Sell a Product Online. Instead of hosting a table in the cafeteria or outside the local grocery store, take your fundraising product sales online. Many of the brands that sell products for fundraising in-person also provide convenient platforms for online sales. For example, Country Meats offers an online fundraising platform where each nonprofit receives a unique URL for their fundraiser; supporters simply use that link to select their preferred meat stick flavors and quantities, place their order (which will be shipped directly to their home), and the nonprofit automatically receives credit toward their goal. With this model, your group only has to worry about promoting your cause and sharing your unique URL with friends and family members—no accounting, order-taking, or product shipping necessary!

Offer Virtual Classes. Use your group's unique skills to reach supporters and raise funds. Sports teams can offer virtual lessons regarding specific skills, music groups can offer instrumental instruction, artistically-minded groups can offer online painting, drawing, or crafting classes, upper-classmen can offer tutoring for younger students—the possibilities are endless! Consider what your group is best at, then ask supporters to pay a small fee to attend a virtual class on that topic.

Livestream a Performance. Organize a show, sell "tickets," and then use a streaming platform like Zoom or Facebook Live to share it with attendees. Again, think about your group's strengths—choir and band groups can put on a concert, athletic teams can put on a sports showcase, and other groups could hold a talent show. Whatever your group is good at, you can organize a show to help attract supporters and earn funds for your cause from anywhere.

Crowdfund Donations. If you have a compelling-enough cause, sometimes you can reach your fundraising goals simply by asking for donations. Use a crowdfunding platform, like GoFundMe.com, to set up your donations page, then get active on social media, email, and other channels to share and promote your cause.
If you're ready to take your fundraising efforts online, these are some excellent options to get you started. Choose just one, use a combination, or add a virtual fundraiser to your existing in-person efforts. Whatever you do, awareness is the key to success, so be sure to encourage your group members to promote your activities on their social media channels in addition to leveraging local news outlets, like the school newspaper or local news stations.
If you're looking for a unique fundraiser that you can do online and in-person, be sure to check out Country Meats. We offer crave-worthy meat sticks with convenient online and in-person fundraising options to help support any nonprofit organization.