With limited budgets, most nonprofit organizations rely on donations and fundraising activities to help achieve their goals. Whether it's participating in the end of the year gymboree, attending the big competition, getting to the state final championship, or any other goal, your cause deserves all of the support. Unfortunately, between school, homework, sports, clubs, and other activities, many kids are too busy to invest much time into their fundraiser. Fear not—that's why we've come up with these six easy fundraising ideas that take just a little time and effort while delivering a big impact, allowing your group to reach its fundraising goals in no time!
6. Host an Event
It's a well-known fact that people are more likely to support your cause when they can feel like they're getting something in return. Why not host an event and charge attendees a fee to get in? Some low-cost, easy to set up options include a car wash (where your group members take shifts doing the washing), a talent show (provide your own talent or charge a small fee for performers), or a DIY art show. While the event alone is sure to bring in some funds, why not double down on your efforts by selling snacks and beverages to your event's attendees—small, inexpensive items, like these meat sticks, are easy on attendees' wallets but big on flavor, and the sales are sure to add up quickly!
5. Sell Snacks at A Popular Event
While you won't make that additional cash off the admission fees, another great way to get people to support your cause is to bring the fundraiser to them. Pick popular events, like football games, school plays, community gatherings—anywhere people spend time (and bring their appetites)—and sell crowd-pleasing snacks, like meat sticks from Country Meats. With a low price point and delicious flavor options, people will flock to your snack table to help quell their appetites while they enjoy the event.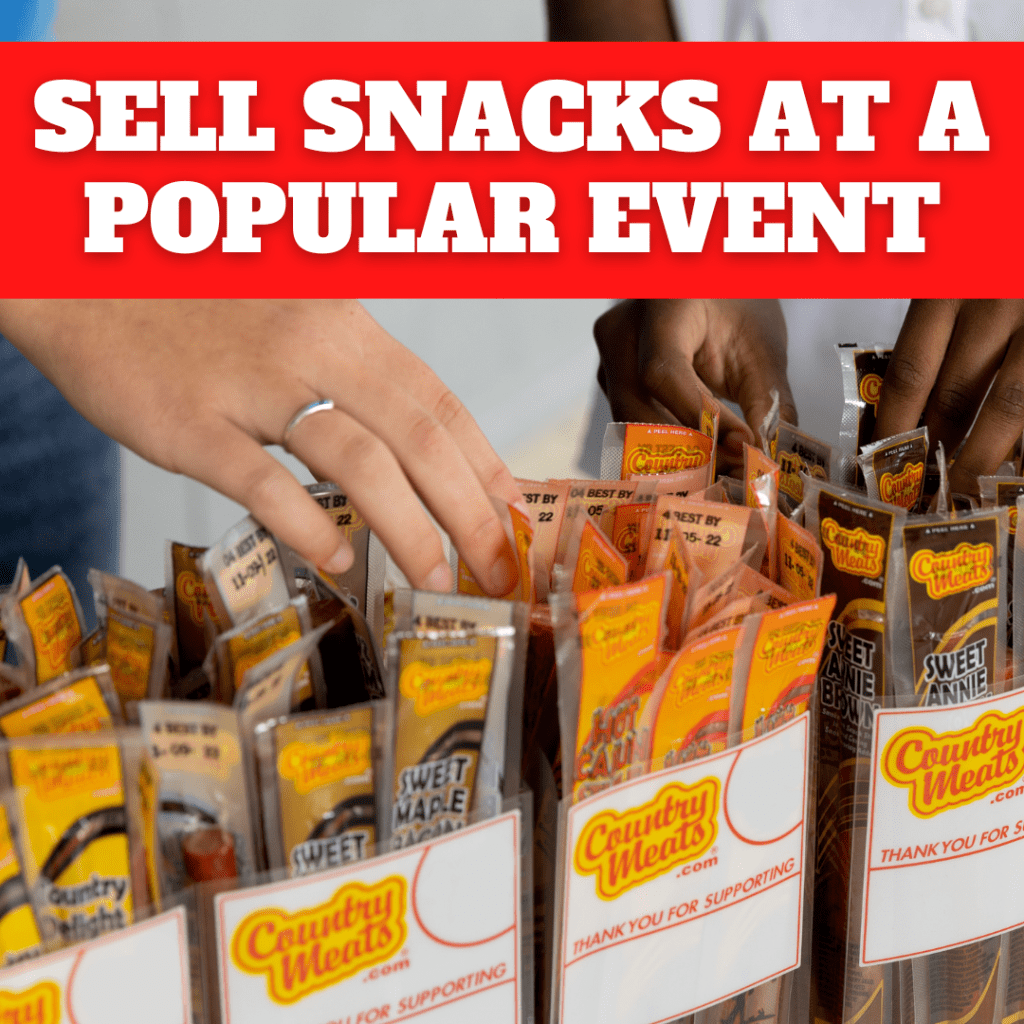 4. Hold a Raffle
Add a little excitement to your fundraiser by giving supporters the opportunity to win big! Hold a raffle at your school's next major sporting event or your town's big festival and watch the donations roll in. Pro tip: Include prizes, like a case of delicious meat sticks, and you'll attract supporters while keeping even more money toward your fundraiser's ultimate goal.
3. Put Parents to Work
Ok, we normally wouldn't recommend shifting the fundraising responsibility to someone else, but this one is extremely easy for everyone involved so we think it's fair. If parents already go to an office every day, ask them to promote the fundraiser to their coworkers. That could mean placing a few meat stick pre-order forms in the break room or even setting up meat stick display boxes around the office so hungry coworkers have a healthier option over the break-room donuts. This one's a win-win, and will help effortlessly generate funds for your cause!
2. Country Meats Display Boxes
This option requires a little bit of work in order to get local businesses to agree, and then to occasionally check in on your display boxes, but it's pretty hands-off, making it one of our favorite easy fundraising ideas. Here's what you do: stock up on your favorite meat stick flavors from Country Meats and request a few display boxes when you place your order. Once you get the goods, have your team members visit local businesses and ask to place a fully-stocked display box near the register. When hungry customers spot the fundraiser near the register and purchase your meat sticks, the business collects the money and sets it aside for you to come back and collect. Keep restocking the display boxes and watch as you meet your fundraising goals in no time!
1. Online Fundraiser
Get with the times and take your fundraiser online. Just create a Country Meats account for your nonprofit organization and select the "Online Fundraiser" option. We'll send you a custom URL to share with your friends and family—near and far! Every time an order is placed using your URL, you'll automatically earn money toward your fundraising goal. Have your team members share your fundraising URL on their social media accounts or put up flyers around town—the creative ways you can quickly and easily promote your online fundraiser are endless!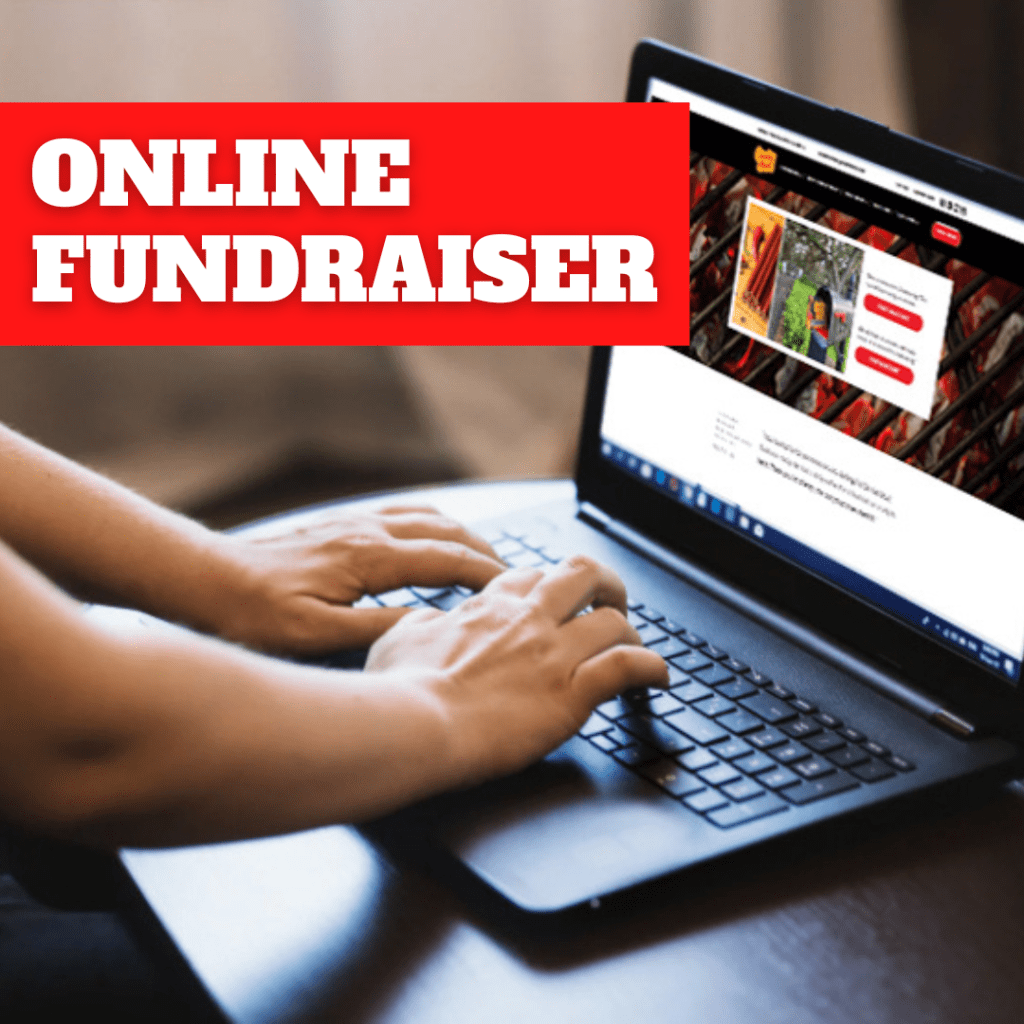 Whatever you do, don't get stuck in the fundraising process. The best fundraisers are easy and fun (and delicious, too!)—helping your nonprofit reach its goals doesn't have to feel like work.