These days, we're adapting how we do a lot of things — and fundraising is no exception. Where in-person sales aren't possible, Country Meats' Online Fundraising program is helping organizations of every size raise money safely and effectively. As you continue fundraising for your amazing cause, let's chat about the best ways to gain online supporters. Here are our top 5 online fundraising tips to boost sales:
1. GET CREATIVE ON SOCIAL MEDIA
We'll create a custom flyer for your fundraiser with your unique URL. You can post it on Instagram; make a funny TikTok; or have a parent share a post on Facebook, Nextdoor, or another social media community group. There are countless ways to promote your cause on social media! Just remember to include your unique URL, so supporters can go directly to your page.
2. MARKET TO YOUR NEIGHBORS
Even if you can't sell door-to-door, your neighborhood is still a great place to raise funds. Print your custom flyers and post them around your neighborhood — you can even add personal notes. Each flyer includes your unique URL as a QR code so your neighbors can order directly from their phones. They'll be happy to lend their support virtually — and enjoy some tasty snacks in person!
3. ENLIST THE HELP OF FAMILY & FRIENDS
Ask them to share your fundraising details, custom flyer, and URL with their own colleagues, friends, and families. They can send emails to loved ones who live far away, hand out flyers at work, post on social media, or share your URL via text. With family and friends supporting your awesome cause, the possibilities are endless.
4. MAKE A PROMOTIONAL VIDEO
Show everyone how their support is making a difference by creating a short video. You can share it on Instagram, TikTok, Facebook, or via an email or text message. It can be funny, inspirational, or informative — it's up to you! Just be sure to tell everyone how delicious Country Meats snack sticks are. And encourage your viewers to purchase some through your unique URL
5. POST FLYERS AROUND TOWN
Ask local businesses if they'll hang your custom flyer on their bulletin board or post it on their business's social media page. This is a great way to get community members involved with your cause. And since every flyer includes a QR code, they can easily scan your URL on their smart phones!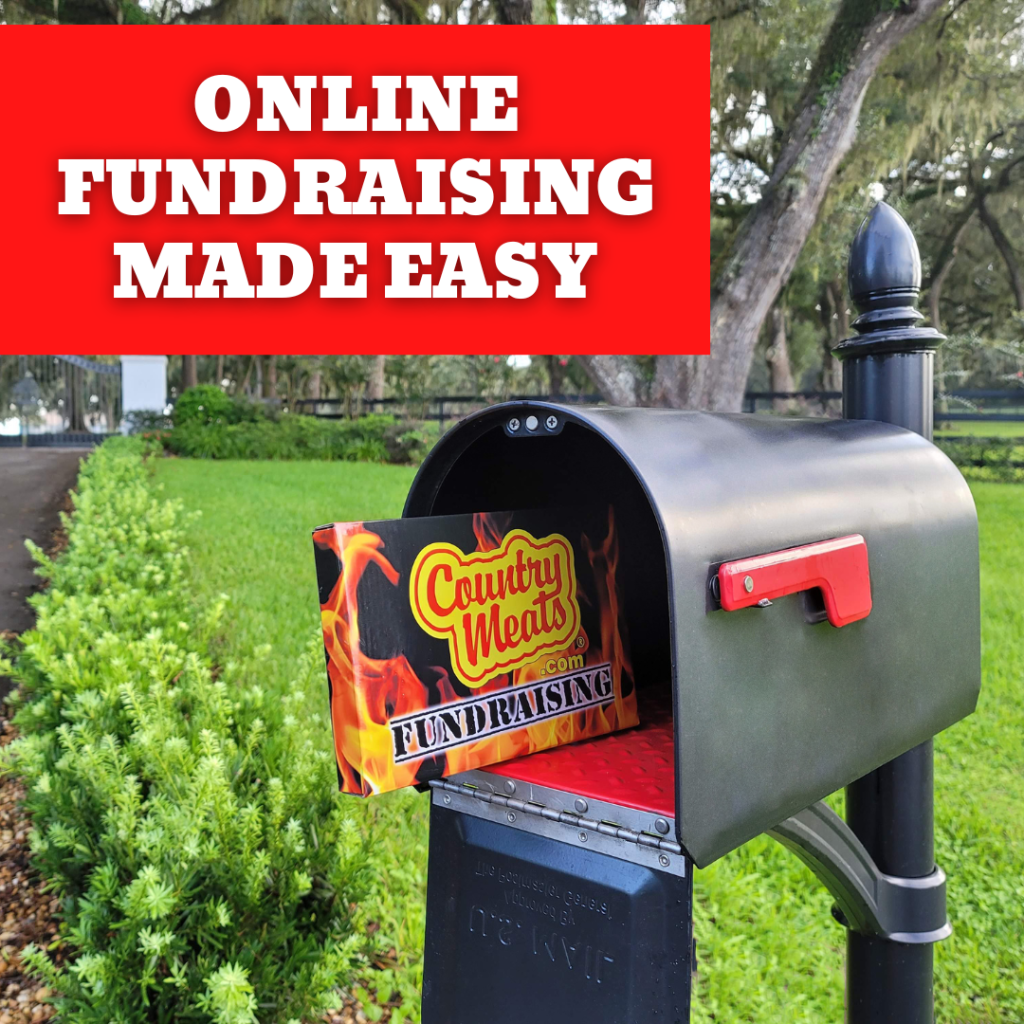 You can always find all the info on getting started here.
While fundraising may look a little different these days, you can still raise money for your awesome cause with Online Fundraising. Start your online campaign today!