There is no shortage of fundraising ideas and platforms, but planning the perfect fundraiser becomes a bit more complicated when you're working with children. Whether it's for a scout group, sports team, school club, youth group, or other organization, there are numerous instances where nonprofits that work with kids require fundraising. Fortunately, there are also plenty of fundraising ideas that appeal to kids, leveraging their strengths, engaging with their interests, and empowering them to get involved on behalf of their organization. Check out these 8 fun fundraising ideas for kids that will help your organization raise money for its cause:
Read-a-Thon
Just about everyone can agree that encouraging kids to read more books is a good thing, so why not leverage this beneficial activity as a way to raise funds? Just set a time limit, such as one week, and then challenge kids to read as many books as they can during that period. Each donor pledges a donation amount based on the amount read, so one child's aunt may pledge to donate $10 for every 100 pages that he reads, while another child's grandfather may pledge to donate $50 for every book that she finishes. The children log their progress during the fundraiser, and then supporters donate the pledged amount.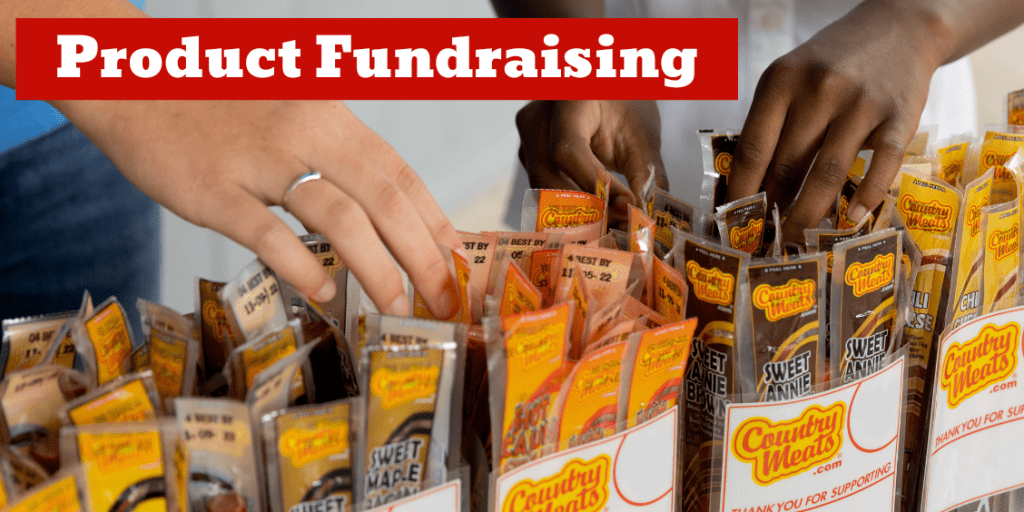 Product Fundraiser
When they sell a product as part of a fundraiser, kids gain valuable skills in planning, communication, and even marketing. And when a child successfully completes a sale, he or she gains an invaluable boost in confidence and self-esteem. One excellent option for a product fundraiser is Meat Sticks from Country Meats. Not only is the product delicious and affordable, making selling a breeze, but the fundraising platform offers a great deal of flexibility to cater to your group's strengths and abilities. With proper adult supervision, kids can set up a booth at a school sporting event, outside a local grocery store, or in another safe location and take shifts selling meat sticks at a booth, or they can approach local business owners and ask to set a remote display box in their store or restaurant. With this fundraiser, your group members gain valuable entrepreneurial experience as they can work together to determine the best places to sell the meat sticks, create custom bundles and offer promotions and discounts, and track how these decisions impact their fundraising efforts.
Raffle
Raffles are time-tested fundraisers, and for good reason. The concept is simple: participants purchase raffle tickets, and then a winner is randomly selected to win a prize. This can be as simple as a 50-50 raffle, where the winner receives 50% of the total raffle ticket sales and the remaining 50% goes toward the fundraising goals, or it can include winning a prize. If you choose to include a prize, it's best to ask local businesses to donate items for the raffle, otherwise the cost of the raffle prize will come out of the total funds raised. Raffles are ideal for large gatherings, like school sports games, plays, and other events where you can quickly and easily reach a captive audience.
Talent Show
Every kid has a talent, whether it's a trendy dance move, playing an instrument, or doing a new yo-yo trick. Put together a talent show displaying your group's unique abilities, and charge a small admission fee for supporters to attend. The cover fee will contribute to your group's fundraising goals, and kids will have fun and bolster their confidence performing in front of a large audience. This idea is also ideal to combine with other fundraising efforts, like arranging a raffle or setting up a booth to sell meat sticks and other refreshments to hungry attendees during intermission, to help reach your fundraising goals even more quickly.
Car Wash (or Pet Wash)
While most kids aren't too fond of chores, organizing a car wash fundraiser can help put their skills to use in a fun way. Whether your group prefers to wash cars or bathe well-mannered pets, this is a great option to cool down and raise funds during the hot summer months, and requires minimal upfront investment so more money goes toward your group's goals.
Bake Sale
Channel your inner Top Chef Junior and encourage kids to get baking—with adult supervision as needed, of course. Ask each member to bake their favorite sweet treat, then take shifts manning a booth or table where you can sell your baked goods. Supporters will love trying the childrens' unique creations and kids will be proud of their culinary masterpieces.
Recipe Book Sale
Similar to a bake sale, this option provides a non-perishable option with mass appeal. Ask each kid to write down their favorite recipe, then aggregate the group's efforts into a custom cookbook. Pick a theme, like Holiday Favorites or Kid-Friendly Foods, or let each child run wild with their ideas. Parents, grandparents, teachers, and friends will all enjoy the opportunity to purchase this unique recipe book, and your group will enjoy earning money to help support their fundraising efforts.
Community Yard Sale
Kids are notorious for accumulating massive amounts of "stuff", so help parents reduce clutter while encouraging children to pass their belongings on with a yard sale. Whether it's toys, outgrown clothing, or any other item that they no longer need, ask kids to work with their parents to select items to donate, then invite community members to shop your yard sale. The sale price of each item goes toward your fundraising goals, and unwanted items find new homes instead of making their way to the landfill—a win-win for your organization as well as the environment!