If you need bags of delicious Country Meats snack sticks for your pantry but can't find an organization hosting a fundraiser, never fear! We've made it simple and easy to shop on our website and support a Country Meats fundraiser of your choice.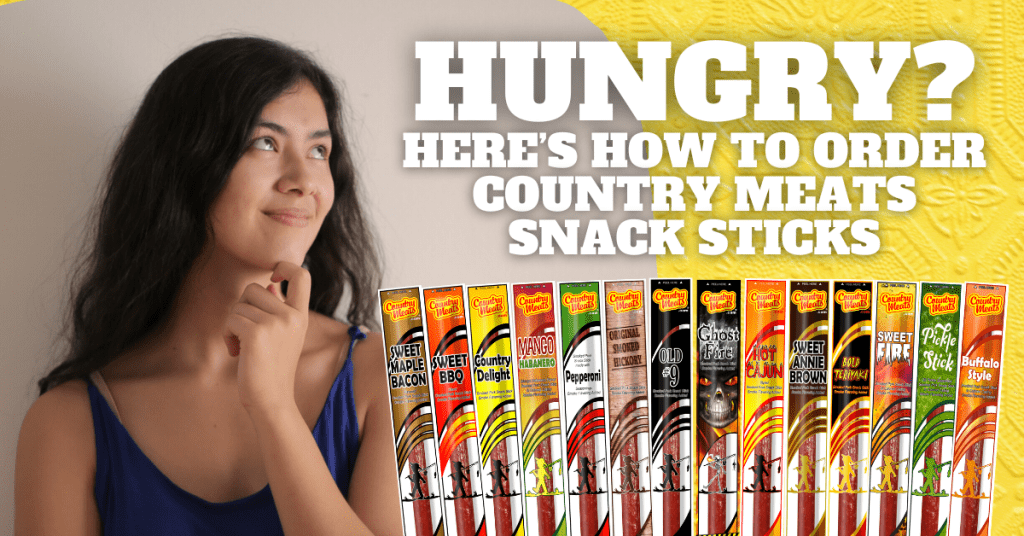 Can I buy Country Meats snack sticks for myself?
Absolutely. Anyone can buy Country Meats snack sticks, even if there's no fundraiser nearby. You can purchase our meat sticks online for yourself or for friends and family, and a portion of the proceeds will go to a fundraiser. What's more, you're able to designate which fundraiser you'd like to support from a drop-down list of options before you check out. Fundraising organizations are signing up daily, so the more you buy our meat sticks online, the more opportunities you have to support fantastic causes.
We offer every delectable flavor of Country Meats snack sticks online, from our ever-popular Country Delight to our "dill-icious" Pickle Stick. Stock up on scrumptious savories like our Bold Teriyaki, Old #9, and Pepperoni. Or, for those of you who like a bit of kick in your afternoon snack attack, put several bags of our spicy meat sticks in your shopping cart. You can choose from three-alarm Buffalo Style or go for the gusto with Ghost Fire, our hottest flavor yet. If you want a little bit of everything, we offer a 10-stick mini mix of our most popular flavors and a 48-stick mega mix that features everything.
Protein-based and shelf stable, our meat sticks make handy on-the-go snacks for busy families and individuals who want a healthier alternative to high-carb, high-sugar snacks like chips or cookies. View all of our flavors and learn more about each one's nutritional value. When you're ready, shop to support a fundraiser, and feel great about helping wonderful nonprofits reach their goals.
If you're hosting a Country Meats fundraiser and want to be included in the organizations listed for online support, reach out to us at 1 (800) 277-8989 or email customerservice@countrymeats.com.