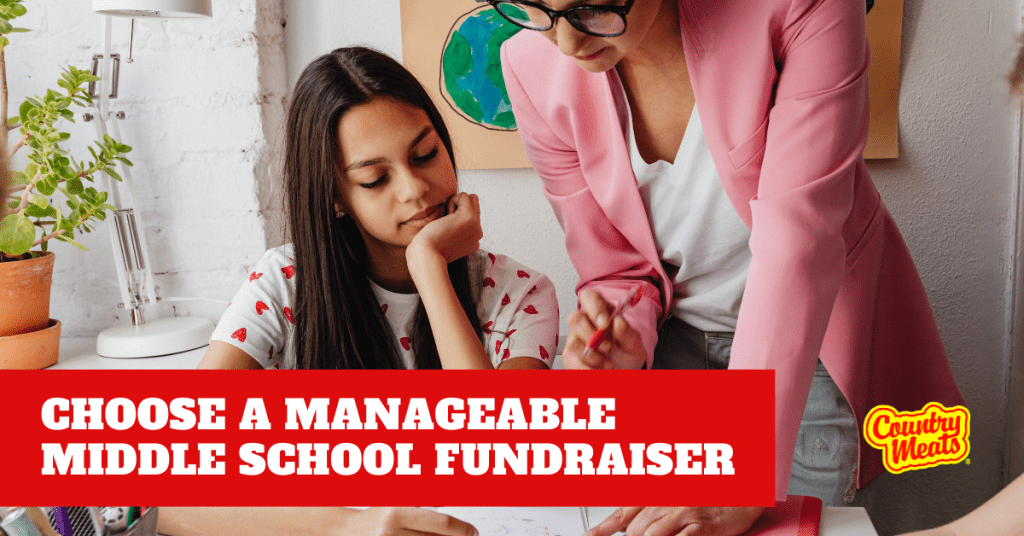 Choose a manageable middle school fundraiser with Country Meats
Middle school fundraisers are important to raise vital money for trips, programs, and supplies. Plus, they give tweens an excellent opportunity to build independence, big-picture thinking, and life skills with business and economics. Whoever leads the fundraiser will want something easy to manage that raises money and keeps the kids motivated. That's where Country Meats comes in.
Our delicious meat sticks appeal to a huge audience, and we have plenty of varieties to please everyone in your community. Schools that have used Country Meats fundraisers see the benefits of going with our products.
"Country Meats online fundraising is easy and convenient for the kids, I've heard nothing but great things," says Marayna Garret, band director at Napoleonville Middle School in Napoleonville, LA. "The kids are constantly asking 'when will the meat sticks come in?' They ask about it every year, so I want to continue doing it every year."
We've structured our fundraising into three simple methods: selling in person, taking pre-orders, and online fundraising. These convenient options give fundraising managers flexibility in how to raise money and keep kids and parents motivated.
"The parents appreciate the online fundraising because it's easy," says Garrett. "It's been nothing but great for my band program. For the online platform to be available so people can do it themselves is awesome. I personally like the variety pack – I'll order a variety pack, and my husband will get his work buddies in on it, too! Fundraising with Country Meats has been really good for our program."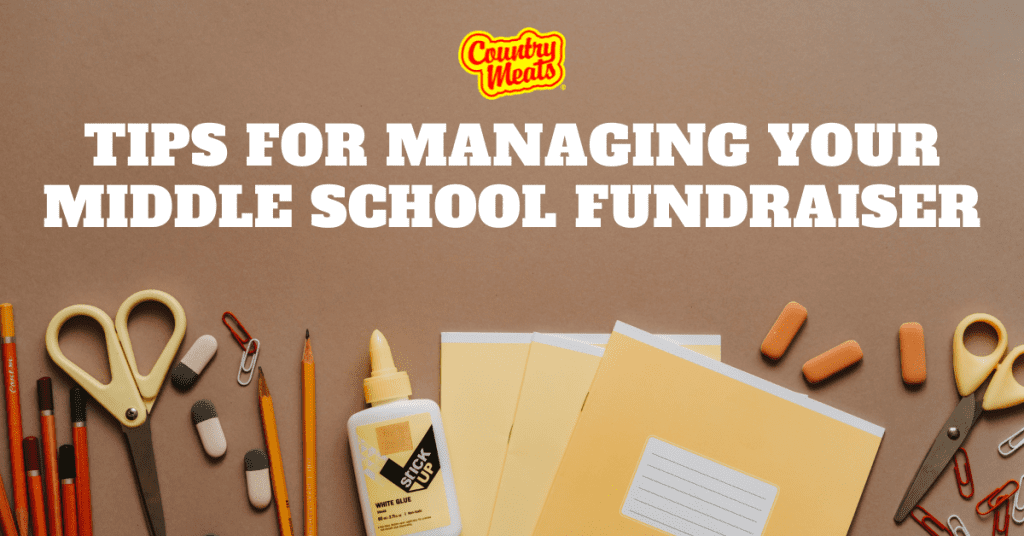 Tips for Managing Your Middle School Fundraiser Using Country Meat Sticks
Gather a team of dedicated adult volunteers to monitor sales, motivate the kids, and supervise inventory. Set realistic goals for your fundraiser and leverage the adult team of volunteers to hit your benchmarks.
Harness the power of social media. If your students are great with social media platforms, put them in charge of social for the fundraiser. This responsibility gives them an important marketing and audience-building job that has real results.
If you're selling in person, and your school allows it, set up meat stick display boxes in all the classrooms, the cafeteria, and wherever people gather in the school. Everyone gets hungry during the day, and these yummy snacks nearby are irresistible for students, teachers, and administrators.
Send meat stick display boxes to work with your team of adult volunteers. Keep top sellers well stocked. If you're taking pre-orders, make sure the adults get pre-order forms to take to work. The gym is also a great place to get pre-orders for our protein-packed meat sticks.
Remember that products that sell well inspire sales. Our meat sticks are the best for food fundraisers because they are a healthier, protein-packed alternative to candy or donuts. Plus, they taste fantastic. Once people get a taste of our delicious meat sticks, they want more. This is great for sales and for successful fundraising for years to come.
Country Meats meat sticks are a proven product that makes the fundraising manager's job easier, creates anticipation for future sales, and gives middle school students a fun way to gain hands-on business experience. That's a winning combination. If you're looking to raise money for your middle school while providing a rewarding exercise for students, call us at 1-800-277-8989 or live chat us from our website to get started.