Thanks to its convenience, ease of use, and effectiveness, our online fundraising platform is a top choice for schools and sports teams. In today's global society, most families are spread across the country, with grandparents, aunts, uncles, cousins, and other relatives living hours away from one another. That's why when school organizations and sports teams evaluate their fundraising options, many find virtual fundraisers particularly appealing. While traditional fundraising methods rely on organizers and supporters coming together in-person, online fundraising removes geographic borders and boundaries, allowing group members to appeal to a much wider audience of family members, friends, and other potential supporters, and substantially boosting results in the process.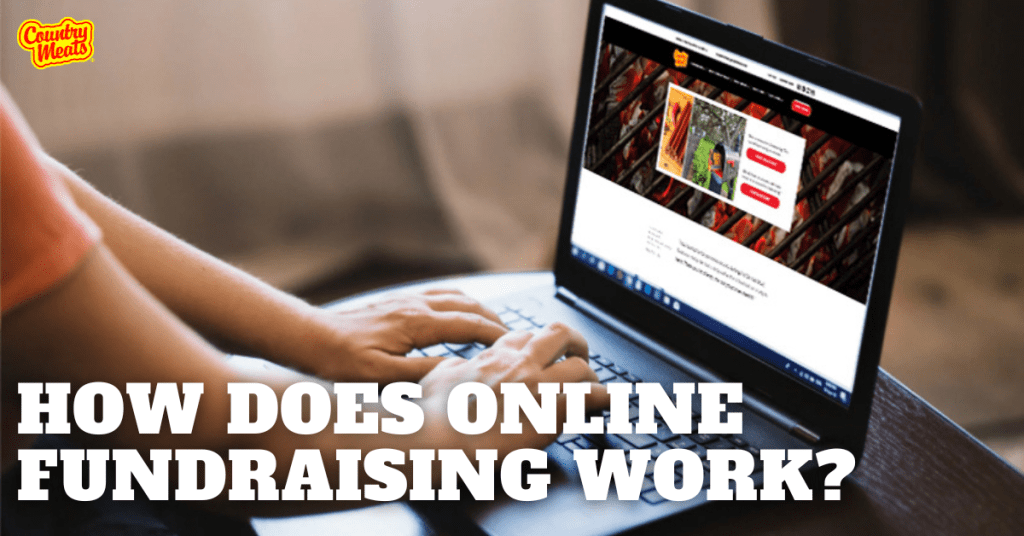 How Does Online Fundraising Work?
From crowdfunding sites to virtual walk-a-thons and social media challengers, there are countless online fundraising options available, each with its own intricacies and limitations. Many schools, sports teams, and other youth-focused organizations choose online fundraising with Country Meats for its simplicity and proven success. With this platform, nonprofit organizations use a digital storefront to sell meat sticks directly to supporters. This provides the benefit of selling a physical product with mass-appeal—no overpriced wrapping paper, unhealthy snacks, or arbitrary step-counting involved—through a simple, easy-to-navigate platform. By removing physical limitations, you can appeal to people near and far, significantly expanding your pool of potential supporters. Here's how it works:

School groups, sports teams, and other nonprofits create an online fundraising account with Country Meats.

Group members promote the fundraiser and share the organization's custom fundraising URL with their friends, family members, social media followers—anyone who enjoys eating delicious meat sticks while supporting a worthy cause. Make sure to download our shareable social media files.

Supporters place their orders online, and Country Meats fulfills and ships each order directly to the appropriate customer, removing the middleman and simplifying the shipping process.

Country Meats keeps track of the fundraising profits and you can track your progress in your online account at any time. A few weeks after each order is placed, your group automatically receives a check for the proceeds to put toward your cause.
According to William Fellman, head of the Hooligans Baseball Boosters in Wasilla, AK, "Since we're in Alaska, 75% of the team has friends/family in the lower 48 states who want to help and donate too. Online fundraising is an easy way for them to participate in our fundraisers and have product shipped directly to their houses."
Where Can I Promote My Fundraiser Online?
By leveraging the vast reach of the internet, you can effectively promote your fundraiser online and generate robust support for your cause. With the abundance of free platforms, like social media sites, local news outlets, and more, there is no shortage of online marketing options. Even small-scale nonprofit groups, like sports teams and schools, can effectively leverage these tools to grow their virtual fundraisers. Not sure where to start? Check out these tried and true methods for promoting your fundraiser online:
Social Media Pages. If your group doesn't already have a presence on social media, now is a great time to create one. Facebook is a great place to start, though you can also expand to other channels, like Instagram, TikTok, if you have the bandwidth and know-how to manage them. Once your page is live, create videos, infographics, and other posts that explain and promote your online fundraiser. You don't have to be a professional marketer to make your posts effective, just remember to keep your messaging clear and concise to get the point across. Encourage each of your group members to like and share the posts to their personal social media accounts to instantly amplify your reach and increase support for your fundraiser.
Social Media Ads. If your group is able to allocate a small budget toward paid advertising, it can pay off substantially. Popular social media platforms like Facebook and Instagram make it easy for even the most inexperienced online marketers to create simple ads and promote them. Many of these platforms also offer affordable advertising rates along with free credits to help get you started.
Print Materials. Even if your fundraiser takes place entirely online, you can leverage common print marketing channels to promote it. Consider media outlets like your school or town newspaper, newsletters, magazines, as well as hanging posters in the hallways, at local businesses, and more. Be sure to include the QR code on all printed materials that potential supporters can use to reach your online fundraising page and place their orders.
Your Nonprofit's Website. Work with your resident web developer to add information about your online fundraiser directly on your group's website. If you have a robust website, you might consider adding a button or call-out on the homepage, linking to a dedicated page or blog post that covers all of the details about your fundraiser and instructions for supporters to place their orders. Even if your group's website is just a single page, as might be the case for high school sports teams, clubs, and other smaller groups, you can add a short blurb about your efforts along with the custom Country Meats online ordering URL so supporters can easily place their orders.

Email Signatures. This one is mostly geared toward larger fundraising groups that have dedicated staff with branded email signatures. By updating each of your group members' email signatures with a link to your online fundraising page, each online interaction becomes an opportunity to generate support for your cause.

Email Marketing. If you've hosted an online fundraiser in the past, you likely have a list of all of your previous supporters' email addresses. Use an email marketing platform—many are free to use as long as your contact list is not too large—to create a series of professional emails that will notify your prior supporters about your current efforts. Include information about your group, including how much money you are trying to raise and why, along with clear instructions and a link to your group's Country Meats online ordering platform.

Local News Outlets. Local news outlets are usually happy to cover worthy fundraising efforts with their television broadcasts, print papers, email blasts, social media accounts, and more. Create a press release that details your group's mission and fundraising goals along with information for potential supporters to learn more and support your cause. Then send your press release to all of the local news outlets—you can usually find contact info on their websites and/or social media pages.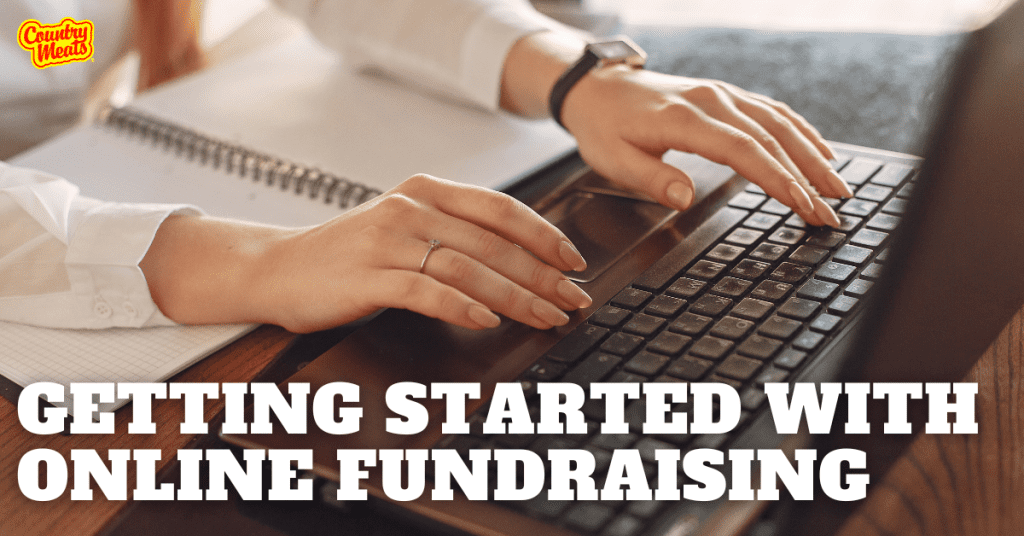 Getting Started With Online Fundraising
Traditionalists might find online fundraising intimidating at first, preferring to stick with in-person activities, but there's no denying that online fundraising is both easy and effective. And with the tips outlined above, any nonprofit, from school sports teams to charity organizations, can feel confident in their ability to effectively promote their fundraiser online. If you're ready to get started, be sure to check out Country Meats—not only do we provide appealing products with an attractive profit model for fundraising groups, but we are also offering groups who sign up for an online fundraiser a 10% discount off their next traditional order to help them reach their goals more quickly. Create your online fundraising account now or contact us with any questions and get started with your virtual fundraiser today!