Non-profit youth organizations including school clubs, sports teams, and scouts have a long tradition of raising funds by selling snacks. But as anyone in charge of such fundraising will tell you, the secret to success is offering a high quality food product at an affordable price. This has been the experience of William Fellman, Fundraising Coordinator for the Hooligans Baseball Boosters, as he explains below.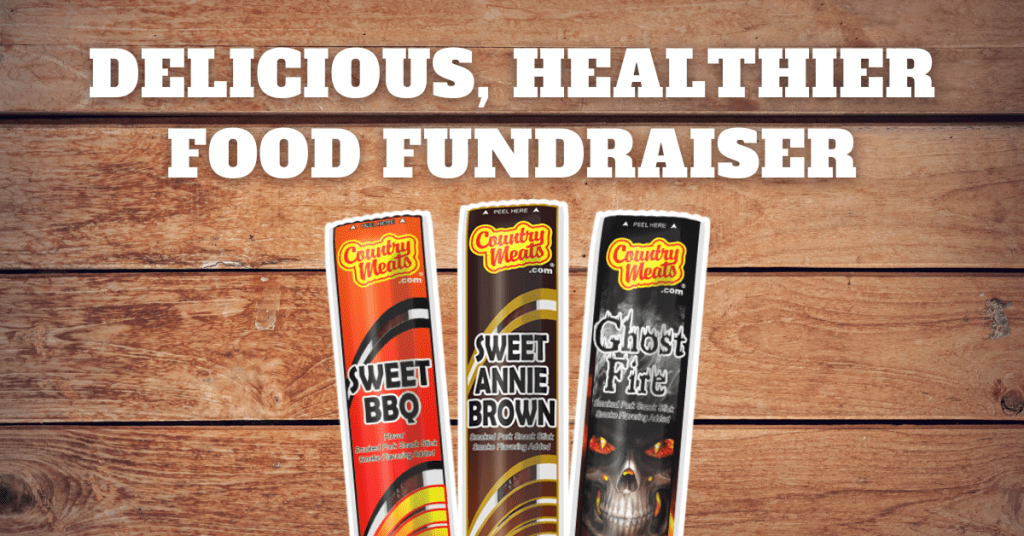 Delicious, Healthier Food Fundraiser
Country Meats is proud to offer groups like the Hooligans a healthier, affordable snack food alternative for fundraising that's profitable and easy to sell. Our finely crafted smoked meat sticks are available in an assortment of delicious flavors that appeal to a variety of palates: there's a flavor for everyone. Portable and shelf-stable, Country Meats meat sticks make the perfect grab-and-go snack for busy children and adults alike.
Online Ordering and Fulfillment
We understand that busy volunteers like William Fellman have limited time to set up and manage community fundraisers, so we make the process as simple as possible by offering online ordering at countrymeats.com:
Choose your flavors
Add your fundraiser information
Enter your billing and shipping information
And that's it! We ship your order within several business days
For maximum convenience, we also offer an online fundraising platform so your group can raise money by selling and fulfilling orders for our delicious meat sticks entirely online. This is particularly handy for safety reasons, or if you happen to live in a remote area such as William Fellman and team:
"Since we're in Alaska, 75% of the team has friends/family in the lower 48 states who want to help and donate too. Online fundraising is an easy way for them to participate in our fundraisers and have the product shipped directly to their houses."
"We'll sell variety packs of meat sticks with each flavor, and include the flyer supplied by Country Meats with the QR code so people can order more online and ship directly."
"We learned about Country Meats when our boys were in Cub Scouts – we had more success with Country Meats than with popcorn due to the price."
— William Fellman, Coach & Fundraising Coordinator, Hooligans Baseball Boosters (Wasilla, AK)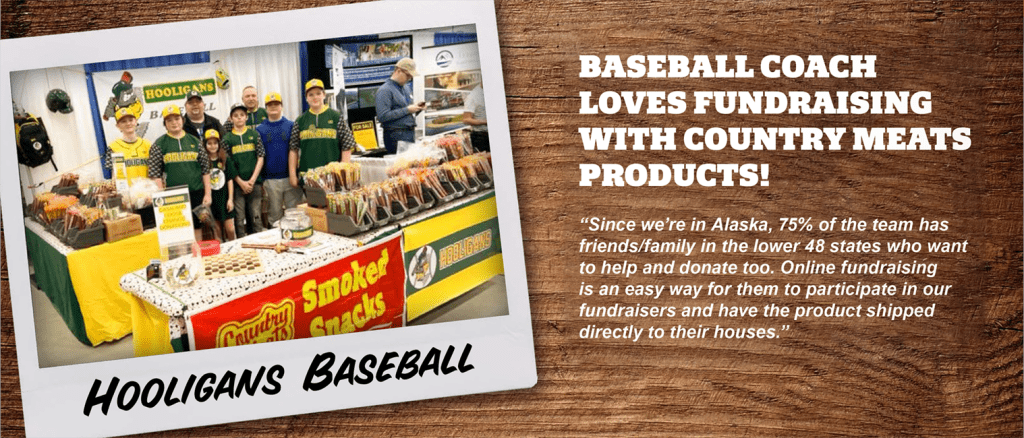 For free samples or to learn more about how Country Meats can support your kids' sports teams, please contact us today or sign up for our newsletter.