Country Meats is a small, family-owned and operated business out of Ocala, Florida. We think of ourselves as a big family, and that's what Thanksgiving is all about: Gathering with loved ones and being grateful for having each other and another day to be together. This Thanksgiving, Country Meats shines a spotlight on the women and men who keep this business running, and what makes them thankful.
Thankful for Friends & Family
Alessia, in Customer Service, says she is thankful for "the career opportunities I have had, my friends and family, and my fiancé for always supporting me in everything I do." Our Production Manager, Dusty, also gives thanks for his family and friends, who "help me keep a level head. I'm thankful for my daughter because she's my flesh and blood and my ride or die BFF."
Gillie in Production, says his family makes sure to give thanks every year for the time they have. "We are grateful for the relationship we all have with one another. I try to be grateful for the time I get to spend with family and friends even when it's not Thanksgiving."  Kristen in Wrapping, says, "I'm grateful for my grandmother passing down how to make her crockpot mac n' cheese. I still, to this day, make it after she passed."
Thankful for Spouses and Children
Matt, our Homogenous Engineer, gives a Thanksgiving shout-out to "my wife Lisa because she's a great person." Bailey, in Customer Service, has similar sentiments about her husband. "I try to be thankful for him all year long. He's so amazing and giving."
Kirsten in Wrapping, is especially "thankful for my children. They're special. To be hearing their laugh, their giggles, their cuddles, the funny slick comebacks. They're my reason I keep pushing forward." In shipping, Melanie also has huge gratitude for her "husband, son, and daughter. They make my life complete."
Thankful for Coworkers
Heather, our Marketing Content Creator, is "grateful to Amanda for welcoming me and allowing me to use my creativity and judgment." Brittaney, in Wrapping, has a list of people at Country Meats she's thankful for: "I'm thankful for my friends Gilly, Patrick, Doug, Matt, Juan, Dusty, Jeremy, and Rick. It's fun coming to work with them."
Shipping Lead, Stephanie, expresses her gratitude for coworkers Patrick, Maddie, and Vanessa. "Patrick knows how to make me laugh and calms me down when things get crazy. Maddie and Vanessa because they are good at their jobs, which makes mine easier." Janice, in housekeeping, couldn't choose just a few coworkers to be thankful for. She's grateful for "everyone because everyone is so nice here."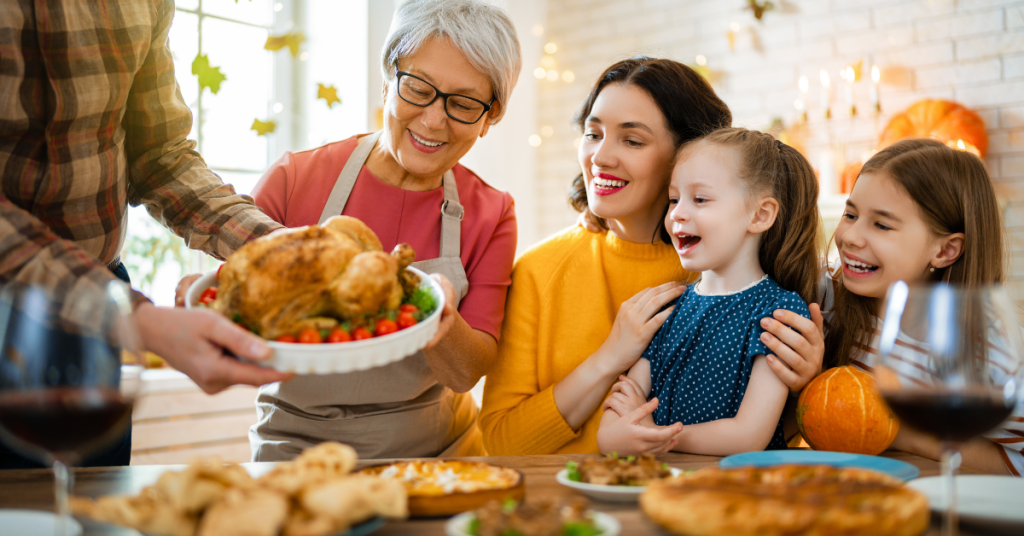 Happy Thanksgiving from the Country Meats Family to Yours!
Here at Country Meats, we'd like to give thanks for another year, time spent with family and friends, and for the work we get to do everyday helping others with their fundraising. Happy Thanksgiving from our family to yours!