With nine grams of protein and no need to be refrigerated, Country Meats smoked meat sticks make for an excellent on-the-go snack. If you're running a Country Meats fundraiser or have a local organization selling our delicious meat sticks, make sure to purchase several bags or a case for your own pantry. Our meat sticks are delicious, shelf stable, satisfying portable protein snacks for the family or individual on the go.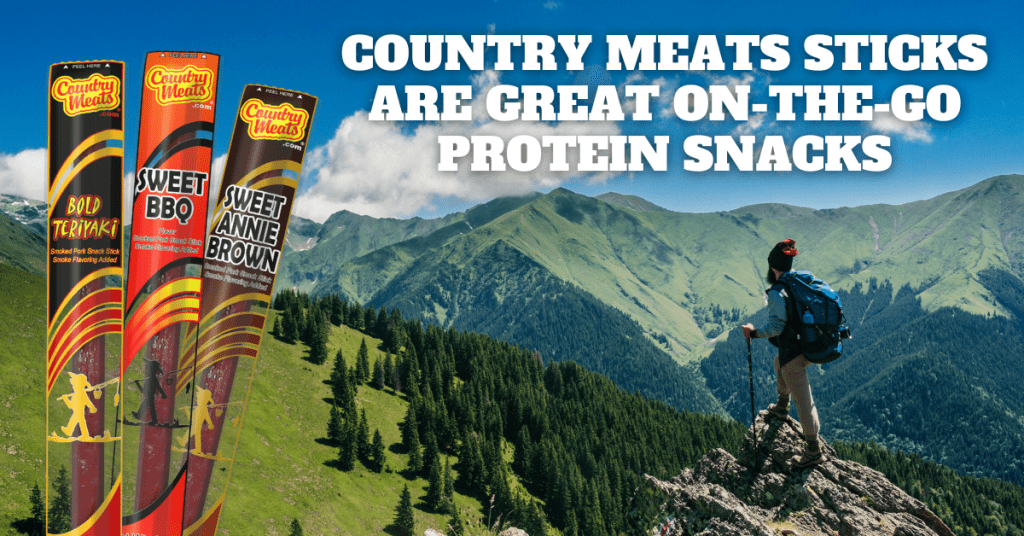 Are meat sticks good for you?
Country Meats meat sticks are good for you in the sense that they are made of a low-sugar, low-carb complete protein. They are a healthier snack alternative to sugary, processed foods like cookies and candy bars. It's important to remember that meat sticks are not meal replacements, but they sure come in handy when you're out and about and need a protein snack to tide you over until the next meal. We are proud to offer a fundraising food with zero trans fats. 
How long do meat sticks last unrefrigerated?
An unopened, unrefrigerated Country Meats meat stick can last one year in a temperature controlled room, which is why they make such great on-the-go snacks. Keep several on hand, especially if you have kids who get hungry quickly and need a hardy protein snack at a moment's notice. You don't have to worry about our smoked meat sticks going bad too soon or getting stale. Once you open your Country Meats wrapper, though, be sure to consume it right away.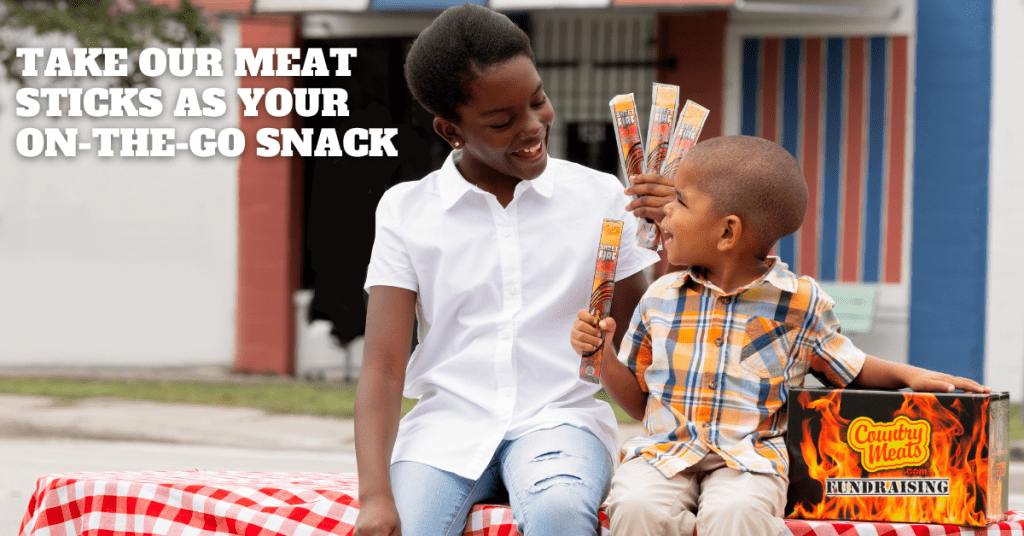 Take our meat sticks as your on-the-go snack.
Toss a handful of Country Meats snacks sticks in your pack, bag, or tote if you're heading out with family or friends for the day. Or, slip one or two in your pocket to quell a mid-morning or late afternoon snack attack during work hours. Their compact size and easy portability makes our meat sticks a smart and convenient choice to take camping, to practice and rehearsals, to the beach or pool, or as an emergency snack if you need an energy boost. Remember, their shelf stability means you can stock up for the year when the next Country Meats fundraiser comes around.
If you have any questions, or want to start a Country Meats fundraiser for your nonprofit organization, we'd be happy to hear from you. Call us at 1 (800) 277-8989 or send us an email to customerservice@countrymeats.com.